Welcome to the official website for the Arizona Furs. This site is for Furries or Furry appreciators who live in Arizona, but visitors and out of staters are welcome to join our community too. This site is a 13+ community, but we like to keep it friendly for all ages. Please abide by the ToS. :3
Facebook integration
You will now see that most login forms have a "sign in with Facebook" button. This is an example on the home page with both the popup login and the plain login. We added the plain login to help with mobile device problems. Once you sign in with Facebook, it will give you the option to connect it with your existing account.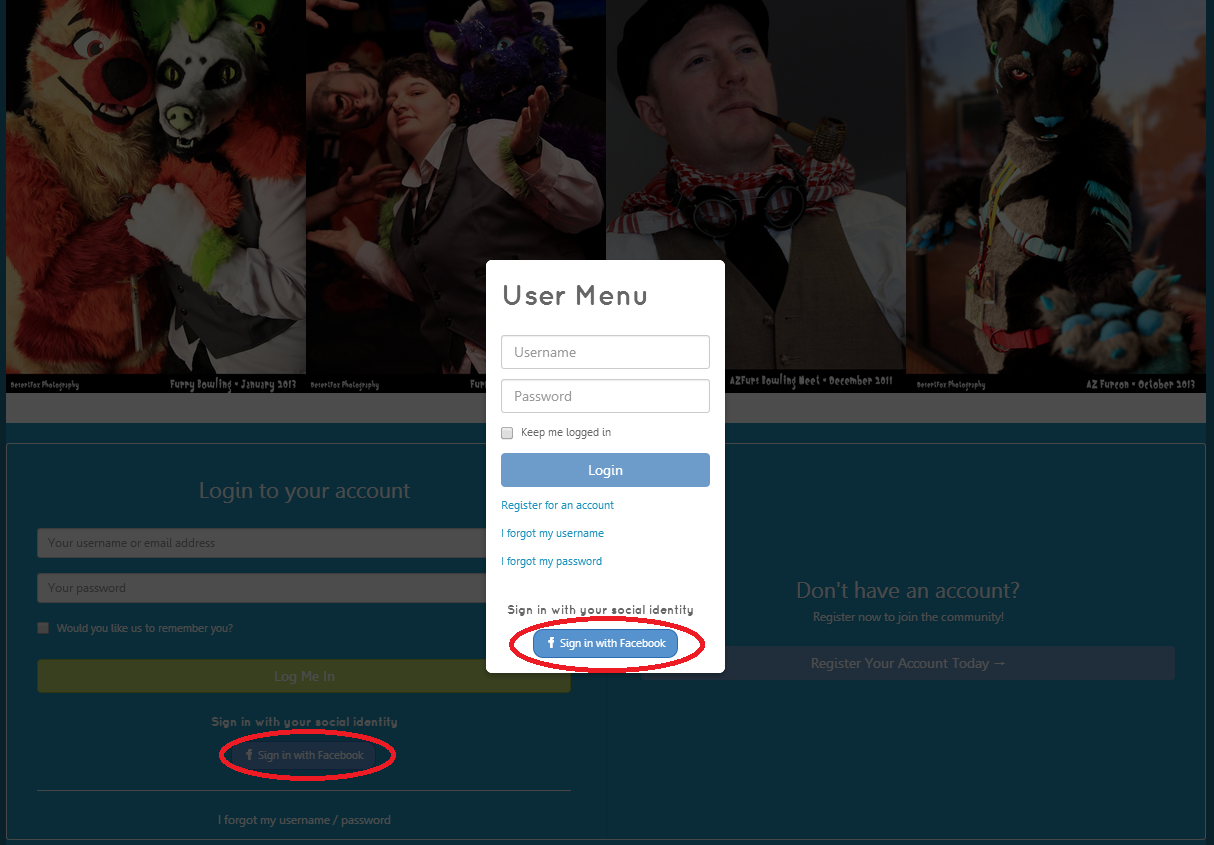 After you connect your profile to Facebook, you will have new options in your user control panel. The options are self explanatory, but I will show you a screen shot anyway. :3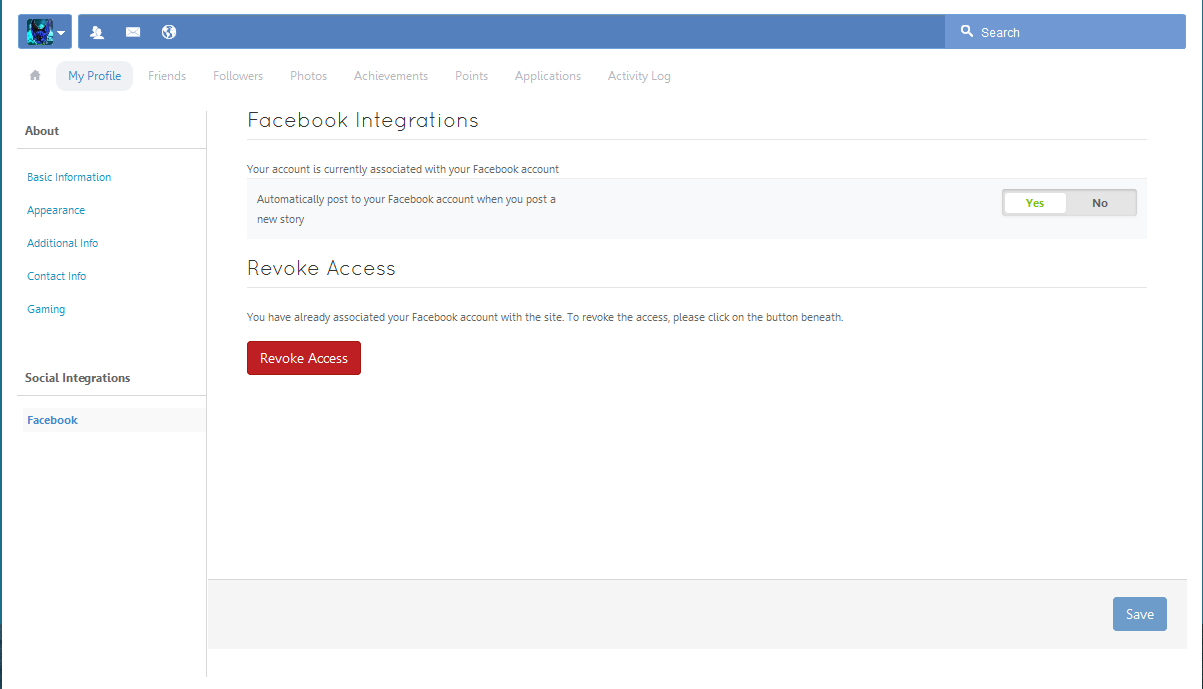 Timeline
We now have a new menu option called "Community", this is the new integration hub. From here you can see everything that is going on in the site, such as a new article being created, new images or galleries being uploaded, and forum posts and replies. We still do not have events fully integrated and will be working on that in the future.

You will also notice that the Community hub is Facebook like. The goal here was to give a familiar platform to most users. We heard your complaints and made it as close to what our users want as we could.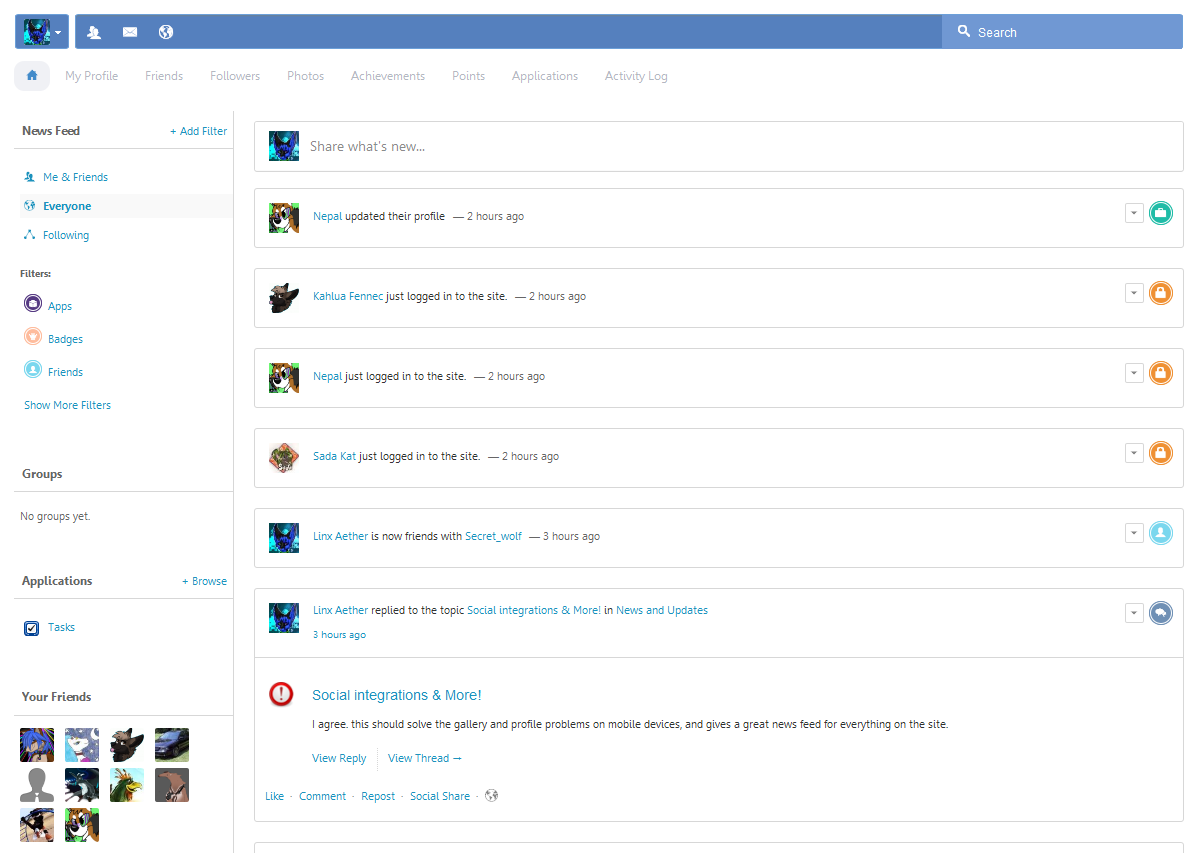 That's all folks!
The forum, events, and article creation all remain the same. We hope you all enjoy the new integration and look forward to seeing your activity. Remember, updates and improvements cost our webmaster time and money. We appreciate all donations. <3