Hey all!
I'm here to give you a little preview of what to expect at the BBQ event this weekend!
Badges!
Yes, real sleek looking badges with art by @NeapolitanCat, and your custom fursona name printed on the badge if you register by Friday, February 7th, 2020! Here is a preview of what they will look like: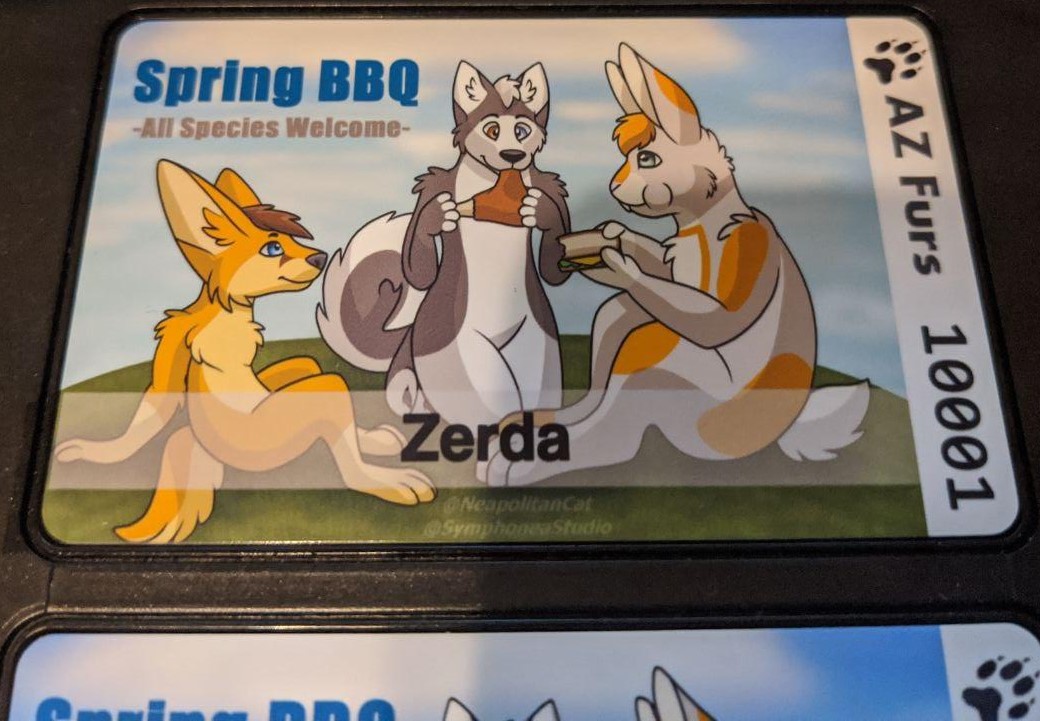 We also have alternative badge art for our volunteers and staff by Horizon/thecraftywhitefox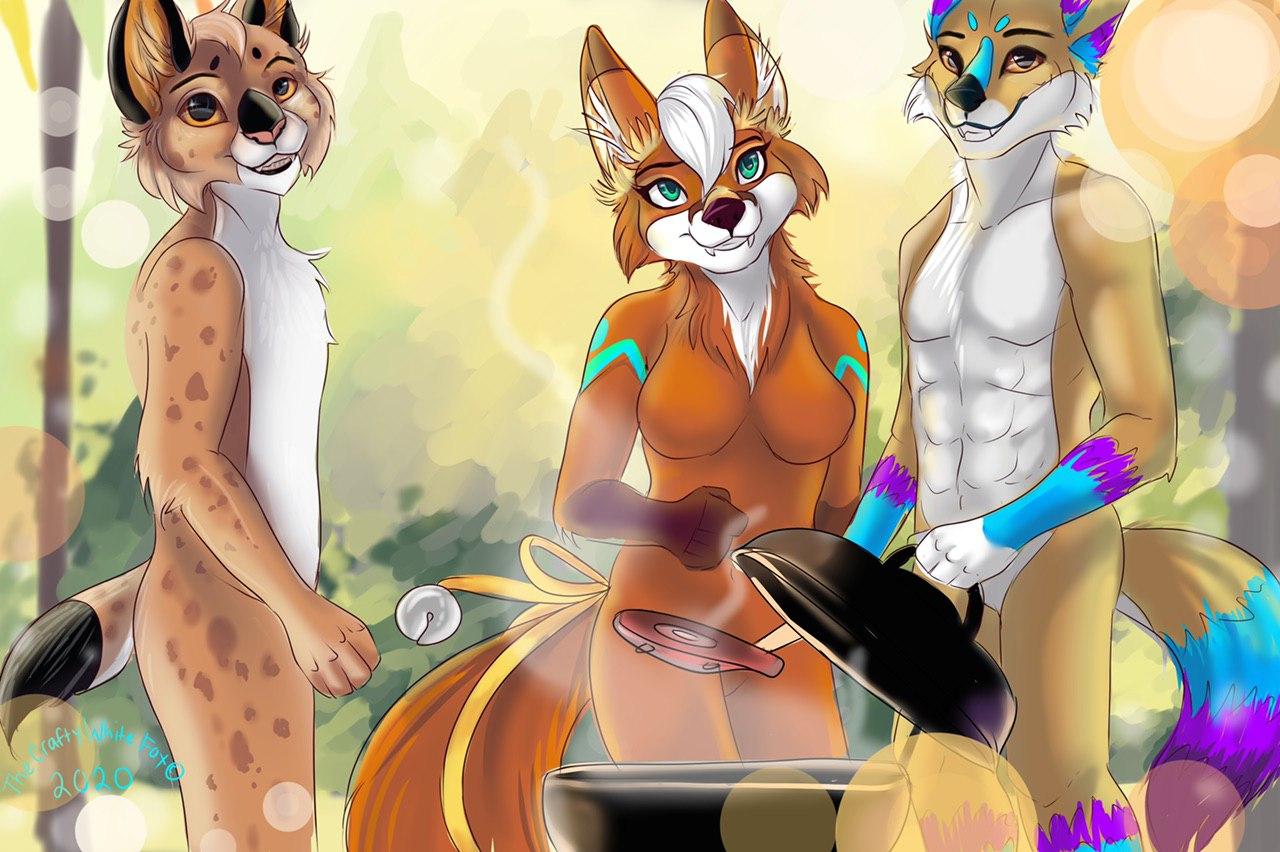 Charity Raffle
We are happy to announce we will be partnering once again with a Kitty Kat Rescue for our charity. We are also giving a variety of options this time for chances to win, so along with our basic raffle we will have a prize wheel to better your chances.

Prizes include:
Painted Desert Fur Con Sponsor Level Tickets ($100+) value [2 chances]
Arizona Fur Con Tickets [2 chances]
Itty Bitty Fur Con Tickets [2 chances]
Fursuit Head [1 chance]
Fursuit Head Foam Base [2 chances]
Various other small prizes like plushies and other fun stuff
Cash only for tickets/prize wheel, so be sure to save up for a great opportunity to win some great stuff
Games/Food
Your ticket includes all food and drinks served at the meet and allows you to participate in various games. It's perfect fursuiting weather too!